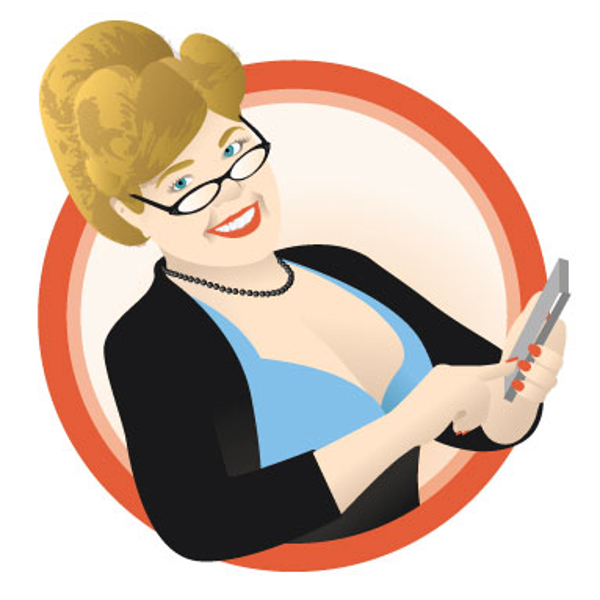 Emily Caryl Ingram
Loan Consultant
About Emily Caryl Ingram
I'm different than most mortgage lenders.
Most lenders will simply quote you an interest rate. I believe in addressing my customers' holistic financial condition. Your home is more than an interest rate. It's an investment, a retirement plan, a place to raise your children, and a refuge.
My focus is on relationships instead of volume. I'm not trying to close 25 loans per month. I probably won't ever make my company's "President's Club" for top salespeople. And that's OK with me. I'd rather close fewer loans and have deeper relationships with my customers. That's just how I prefer to work. I love the process of becoming a friend and an advisor to my clients and customers.
After the application is signed, I remain very involved in the process. I don't pass my customers off to an assistant or processor. I have an assistant and processor, but they work on the "back end" of things, handling appraisal, title, insurance, tax transcripts, etc. This frees up my time to be an advocate for my customers.
I also remain a vital point-of-contact after the loan closes. My customers don't have to call an 800 number if they have questions or concerns about their mortgage loan. They have my cell phone number. I frequently help customers replace lost tax paperwork, change automatic payment instructions, and confirm that property taxes are paid properly. I enjoy keeping in touch with customers after their loan closes.
Since 2001, I've played many roles in the mortgage industry. I've worked as a loan officer, processor, and I've even done some underwriting. I've worked for small mortgage brokers and monstrous megabanks. I've literally closed thousands of mortgage loans in my career.
I currently manage the Port Townsend, WA branch of New American Funding. I have a Bachelor's Degree in Math from Georgia State University. And serve on the boards of Habitat for Humanity of East Jefferson County and the Real Estate Professionals for Affordable Housing. Affordable housing is my passion.
You'll also find me teaching continuing education classes for REALTORS, hosting public "Lounge & Learns" to discuss various financial topics, and speaking at local events like Chamber of Commerce meetings.
I was awarded the Affiliate of the Year by the Jefferson County Association of Realtors in 2017. And I received the Associate Appreciation Award from the Jefferson County Home Builder's Association in 2014. I live in Port Townsend with two dogs, a bird, and a tortoise.
.... My Customers Are ....
Soon-to-be retirees purchasing vacation homes that will become primary residences upon retirement
Professionals acquiring luxury, water-front homes
Veterans utilizing their VA mortgage loan eligibility
First time home buyers
Investors taking advantage of a great real estate market
And everyone and everything in between!
…. Specialties ….
Self employed
Second / vacation homes
Luxury homes / jumbo mortgages
Retired
Investors
Washington state bond / down payment assistance
First time home buyers
Real estate education
.… Contact Me ….
Email: emily.ingram@nafinc.com
Web Site: http://www.emilycaryl.com
I primarily serve Jefferson County, WA and the communities of Port Townsend, Port Hadlock, Nordland, Marrowstone Island, Chimacum, Port Ludlow, Quilcene, and Brinnon. However, I am licensed throughout Washington state and can facilitate transactions in most states in the US.
NMLS #113586
AKAs/common misspellings: Emily Caryl, Emily Carol
Oh yeah. I occasionally skip work to go sailing.
Top Rated
Mortgage Lender
4.9/5 Based on 269,421 Reviews
Are you Ready?
At New American Funding, we believe that every person deserves a clear path to achieving their dream of homeownership. So, we created the Pathway to Homeownership initiative to alleviate some of your financial worries.
What is the Pathway to
Homeownership Initiative?
The Pathway to Homeownership offers qualified borrowers in select areas up to $8,000 in assistance. These funds are not a loan that needs to be repaid and are available to first-time homebuyers in designated areas.
This program can also potentially be combined with other down payment assistance programs to offer you even more support as you build the life of your dreams.
NAF Cash Can Turn You into a Cash Buyer
Buying in cash means convenience, certainty, and may mean cost savings too. In fact, buying in cash may help you save up to 11% over those using a traditional mortgage.* With NAF Cash, you can make a competitive, true cash offer that is not contingent on financing and close in little as seven days without having to sell your current home first.
*According to a study from researchers at the University of California - San Diego, cash buyers have paid about 11% less than using a mortgage. Reher, Michael and Valkanov, Rossen, The Mortgage-Cash Premium Puzzle (September 24, 2021). Available at SSRN: ssrn.com/abstract=3751917 or dx.doi.org/10.2139/ssrn.3751917
Nicole
Transaction Completed:
10/4/2023
"Emily is just awesome! She knows her stuff and does a great job at closing loans. She's easy to work with and looks at the whole picture to find the best solution / product for the borrower."
David
Transaction Completed:
10/19/2019
"Emily has a PHD in lending! She made this tough transaction a success for all parties involved. Best of all she helped a young, hardworking, growing family achieve homeownership! "
Benjamin
Transaction Completed:
10/17/2019
"Outstanding"
Sheryl
Transaction Completed:
10/14/2019
"."